Get Directions
262 Leroy George Drive
Clyde, NC 28721
Get Directions
Hours
Open 24 hours
About our Emergency Room Services
At Haywood Regional Medical Center, our Emergency Room (ER) team is staffed 24/7 with emergency board-certified physicians, nurses and staff who are trained in providing emergency care. Our team combines advanced training with compassionate service to be ready for you or your family when you need it the most.
If you are experiencing an emergency, dial 911.
What to Expect in our ER
As a patient, you will be cared for by staff trained to respond to any type of medical emergency. We understand a visit to the ER can be a very stressful time; therefore, you should expect us to communicate with you and guide you through your situation. You should always ask questions if you do not understand.
If you are having a medical emergency, you should call 911 or go directly to the Emergency Room.
Quality Emergency Care
The national recognition we've earned demonstrates our staff's commitment to providing the highest quality of care including:
---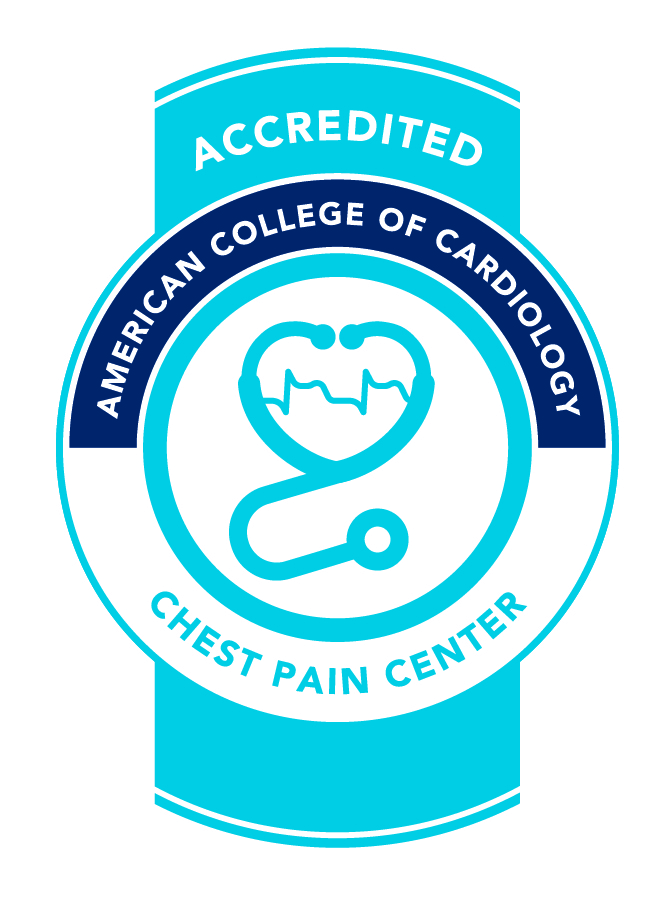 American College of Cardiology Chest Pain Center Accreditation
Haywood Regional received Chest Pain Center accreditation from the American College of Cardiology. We are dedicated to providing our patients with the best heart care treatment available. As an accredited facility, we use the newest methods and best practices in heart care to ensure that our patients receive:
Right care at the right time to minimize or eliminate heart damage due to heart attack
Timely and accurate diagnoses to reduce the disruption to your life and get you back home as soon as possible
Help and communication to better understand how to respond to your heart emergencies
Improved quality of life after a heart episode
---
Individuals with the following conditions should seek emergency room care:
Automobile or Industrial Accident
Chest Pain
Complicated Fractures
Head Injuries
Major Illness
Numbness in the Face, Arms & Legs
Heart Attack or Stroke Symptoms
Poisoning
Severe Bleeding or Bleeding That Doesn't Stop
Severe Shortness of Breath
Suicide Attempts/Thoughts
Our ER Team Includes
Board-certified Emergency Physicians
Nurse Practitioners
Physician Assistants
Director of Emergency Services
Registered Nurses
Staff
---
Choosing the right care for your medical situation is important. Learn more about when to visit primary care, urgent care or emergency care by downloading this brochure HERE or visiting THIS LINK for more information.
To contact the Haywood Regional Emergency Department please call 828.452.8110
Fax: 828.452.8318