Physician Referall Line 800.424.DOCS (3627)
Main Line 828-456-7311
Haywood Regional Medical Center is located in Haywood County and licensed for 154 beds. The hospital was created in 1927 as the first county hospital in North Carolina. Later rebuilding in 1978 to our new location in Clyde.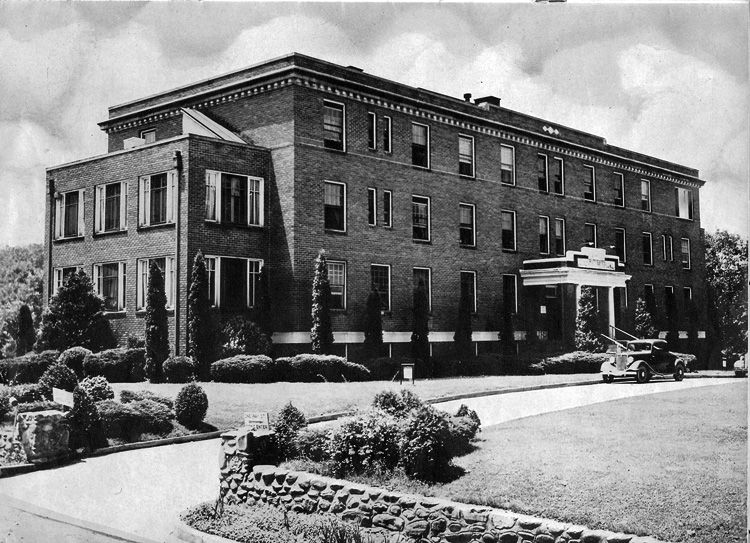 Historical Photos
1927 County Hospital, Located on N Main St, Waynesville NC 28786 and Haywood Regional Medical Center construction in 1978, Located on Leroy George Drive, Clyde NC 28721.
---
Continuing a long-standing tradition of excellence, Haywood Regional Medical Center offers a comprehensive array of services, including orthopedics, spine services, cardiology, general surgery, women's care, emergency medicine, behavioral health, and includes 11 multi-specialty physician clinics. The campus, located in Clyde, is also home to the 54,000 square foot Haywood Regional Health and Fitness Center, and the 44,000 square foot Outpatient Care Center (includes the outpatient surgery center, laboratory, imaging center and physician practices). Haywood Regional Medical Center also operates two urgent care centers in the county, in Hazelwood and Canton.

As a part of Duke LifePoint Healthcare, Haywood Regional Medical Center is supported by Duke University Health System's world-renowned leadership in clinical excellence and quality care and LifePoint Health's extensive resources, knowledge and experience in operating community hospitals.