Lung Cancer Screening Eligibility Guidelines Expanded to Ages 50+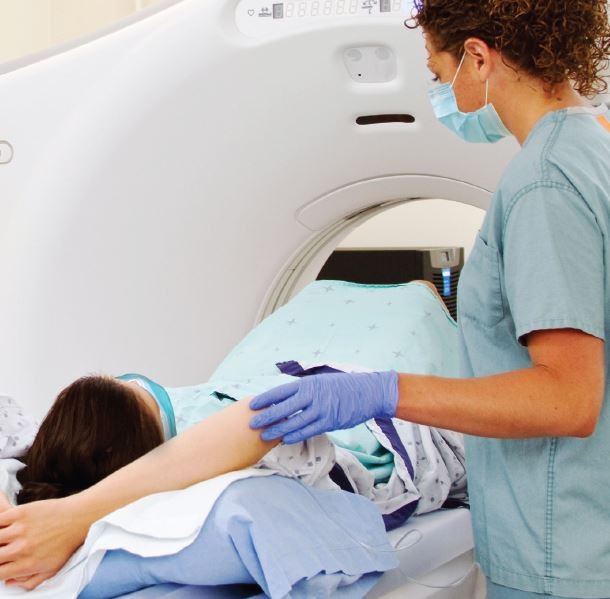 This month the Centers for Medicare and Medicaid Services (CMS) announced significantly expanded screening guidelines to help detect lung cancer at the earliest stages.

Following the guidance of the U.S. Preventative Services Task Force (USPSTF), the new CMS eligibility guidelines expand screening to include individuals ages 50 to 77 who have a 20 pack-year smoking history, currently smoke or have quit within the past 15 years, and are asymptomatic. The previous eligibility began at age 55 and required a 30 pack-year smoking history.

Lung cancer is the leading cause of cancer death in the U.S. and 85% of cases are related to smoking. Studies show that lung CT scans using low doses of radiation can effectively detect lung cancer in its earliest stages and lower the risk of dying of lung cancer. A low-dose lung screening is capable of detecting very small but potentially cancerous cells at the earliest stages, which may allow for the least invasive treatment options.
Patients who meet the updated eligibility guidelines should discuss a low-dose CT screening with their primary care provider.
"While we always encourage smoking cessation as a first step to preventing lung cancer, these screenings are critically-important in detecting and treating lung cancer early," said Rebecca Onder, RN, BSN, and Cancer Nurse Navigator. "Expanding the number of patients eligible for this simple screening will save lives in our community."
To learn more or to take a free lung health assessment, visit MyHaywoodRegional.com/Lung. To find a primary care provider, call 800.424.DOCS (3627).
Read All Posts