Ashley Pennington-Tripp, MSN, CNM, Joins Haywood Regional Medical Center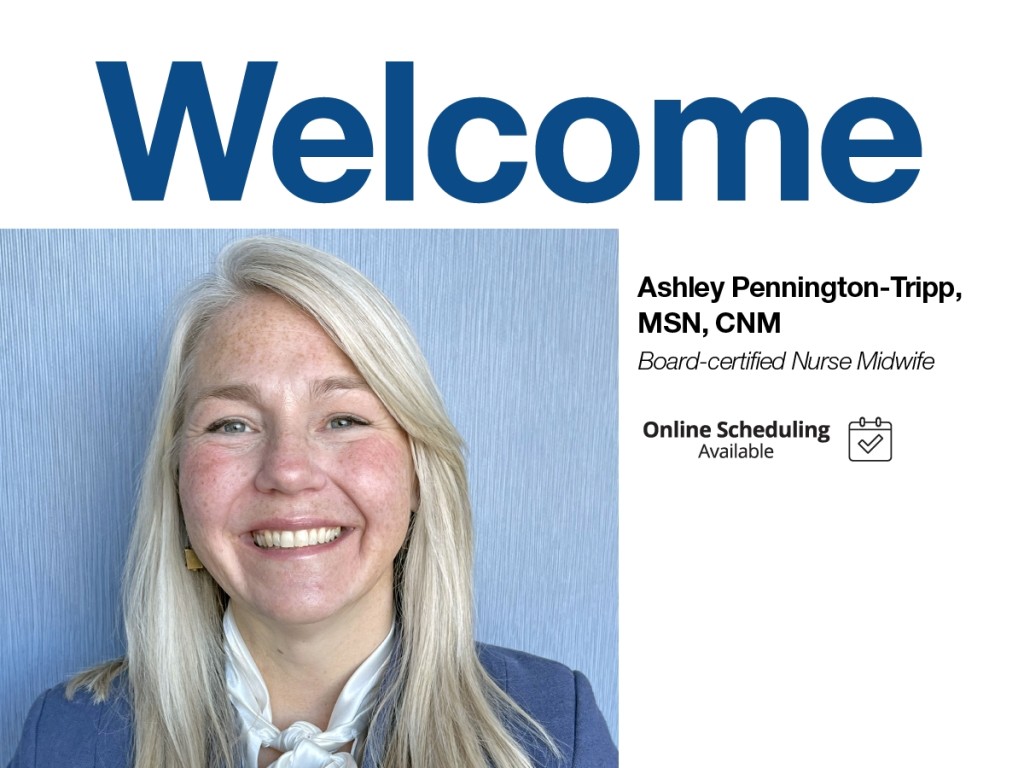 Haywood Regional Medical Center (HRMC) welcomes Ashley Pennington-Tripp, MSN, CNM to its staff. She will be offering family nurse midwife care to patients throughout Haywood County and beyond. Her specialties include: general gynecological care, obstetrical care, postpartum care, childbirth, contraceptive counseling, pregnancy, menopause management, and more.
Ashley is a Certified Nurse Midwife who completed her Bachelor of Science in Nursing at Western Carolina University. She went on to earn her Master of Science in Nursing – specializing in Nurse Midwifery – at Frontier Nursing University in Versailles, Kentucky.
"I became a midwife because I believe every woman needs a midwife…The wellbeing of women impacts the well-being of families and communities, making the world a better place," shared Ashley. "I look forward to building relationships with the women and families of WNC by providing excellent, compassionate, evidence based, empowering, inclusive and respectful care."
Ashley is now seeing patients at Haywood Women's Medical Center. Appointments may be made by calling 828.452.5042.
Read All Posts