A #HayBaby Birth Story: James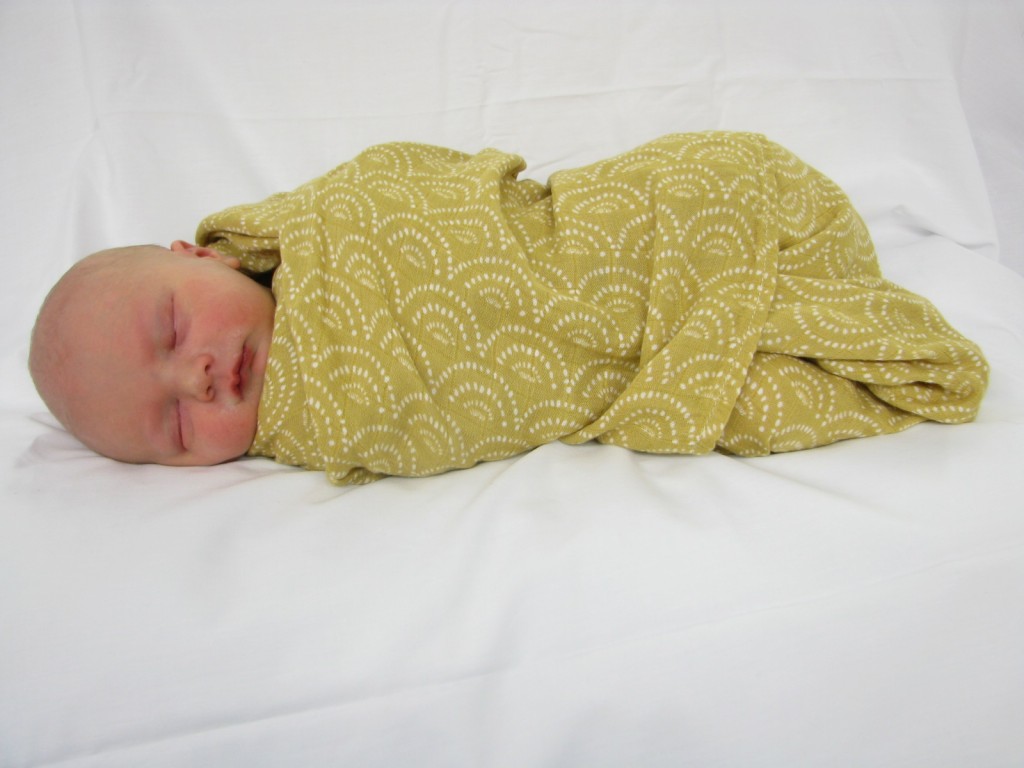 Cole and Lindsey welcomed baby James into the world – and our Haywood community – on June 26, 2021. Cole recently spoke with us about their decision to have James at Haywood Regional Medical Center and what makes a community hospital special.
"We moved here in July 2020 during the pandemic – from Charlotte. We learned we were pregnant in October, and to be honest, we were a little nervous about a smaller hospital. But, after we got to know the doctors at Haywood Women's, it was a no-brainer for us. All the doctors are fantastic – we saw Dr. Denti, Dr. Van Winkle, and midwife Jodi Schmit. The relationship Lindsay had with Jodi in particular was really special.
Our comfort with Haywood was confirmed even more when we started going to the birthing classes. Rachel, one of the nurses, taught the class – the relationship you develop there, where you get to hear about the care you were going to receive was just made us so comfortable. Lindsay, my wife, just knew this is where we needed to have our baby.
We went in at 41 weeks when James was born – past due, and she was very ready. Not one thing went according to plan, and even still, every step of the way we were cared for.
We went in for a normal check-up the Thursday before, and given how things were going, the doctor said, 'Let's look at the ultrasound the next day.' After reviewing the following day, Dr. Denti said 'Okay, you're having the baby this weekend.'
We checked in that weekend. Leah was our nurse at first, and she was fantastic, caring and empathetic. The transition to Abby the night nurse was seamless, too. We got 2-1 care – one of the great things about being at a small hospital. It all felt professional, and everyone was empathetic and knowledgeable.
We ended up having a C-section with James. Dr. Niner really took the time to explain why the C-section – not part of our plan – was necessary and made us comfortable. He explained that he was here with us to deliver a healthy baby. That was also the day we got to meet Katie – the nurse that made the biggest impact. She had such a calm presence about her. She was able to get serious as she needed to be, but she never once made us more worried. She just calmly made sure the doctor was kept up to date and prepared us for what a C-section would look like. We felt cared for. While it took us a minute to get used to the idea of a C-section – and they made it easy to understand that that's what needed to happen for the safety of mom and baby. They made that situation as positive as it could be.
So, at 11:57 on Saturday – Dr. Niner invited to look behind the curtain and see James. We didn't know if he would be a boy or a girl – kept it a surprise!
The continuity of care was wonderful. From before the hospital, to the free birthing classes, which I can't believe more people can't take more advantage of. One of the biggest gifts of the class, was learning here's how they do things at Haywood. Rachel explained what specifically would happen when we delivered. And it was great that Rachel helped teach the class and then she was there during the delivery and recovery process – playing out what we'd learned.
Then, everyone has been so good following up. My wife still has some issues being monitored; their continued check-ins have been great. Follow-up care never felt rushed. It felt like we were part of the Haywood Family.
The last thing I would say – in the OR – the nurse and doctor were right there. And we got to meet Dr. Lombard, who is now our pediatrician. James got to meet Dr. Lombard immediately after birth. The continuity of care in a small system felt knowledgeable and personable and professional."
We are so glad that Cole, Lindsay, and James are a part of our Haywood family. If you are expecting and would like more information about giving birth Haywood Regional Medical Center, click here to request a tour or sign up for free parent education classes.
Read All Posts