First Robotic Revision Knee Replacement Performed at HRMC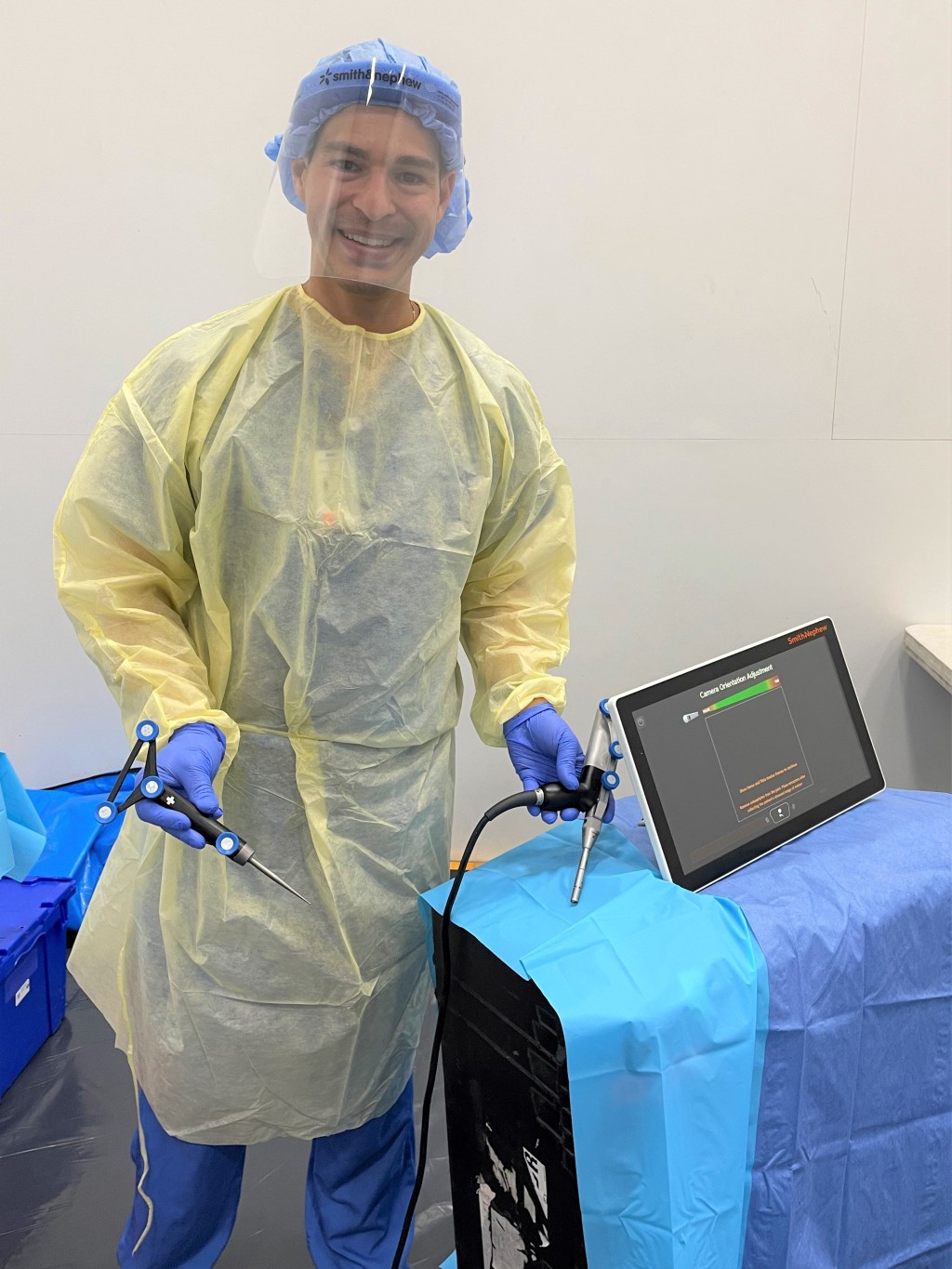 Haywood Regional Medical Center introduced a new robotic surgery system in late 2021. Now, in addition to knee replacements, a Haywood surgeon has performed the first robotic revision knee replacement at the hospital.
Dr. Arnold Silverberg, who performed the procedure, shared, "The revision entailed performing a 'redo' knee replacement in a patient with an existing knee implant. Applying robotic technology to revision surgeries is the next frontier in joint replacement. It allows for remarkable precision compared to traditional instruments."
Robotic surgery, or robotic-assisted surgery - allows surgeons the ability to perform complex procedures with added precision, flexibility, and control than with many conventional techniques. Patients may benefit from less pain, faster recovery times, fewer complications, shorter hospital stays, smaller incisions, and less noticeable scars.
"We're grateful to have this technology to share with members of our community," said Greg Caples, HRMC CEO. "We have a great team of orthopedic surgeons who care about their patients and want to get them up and back to their lives."
To take a joint pain assessment, visit MyHaywoodRegional.com/Joint. To find an orthopedic surgeon, call our Physician Referral Line at 800.424.DOCS (3627).
Read All Posts