Haywood Regional Medical Center Welcomes First Baby of 2022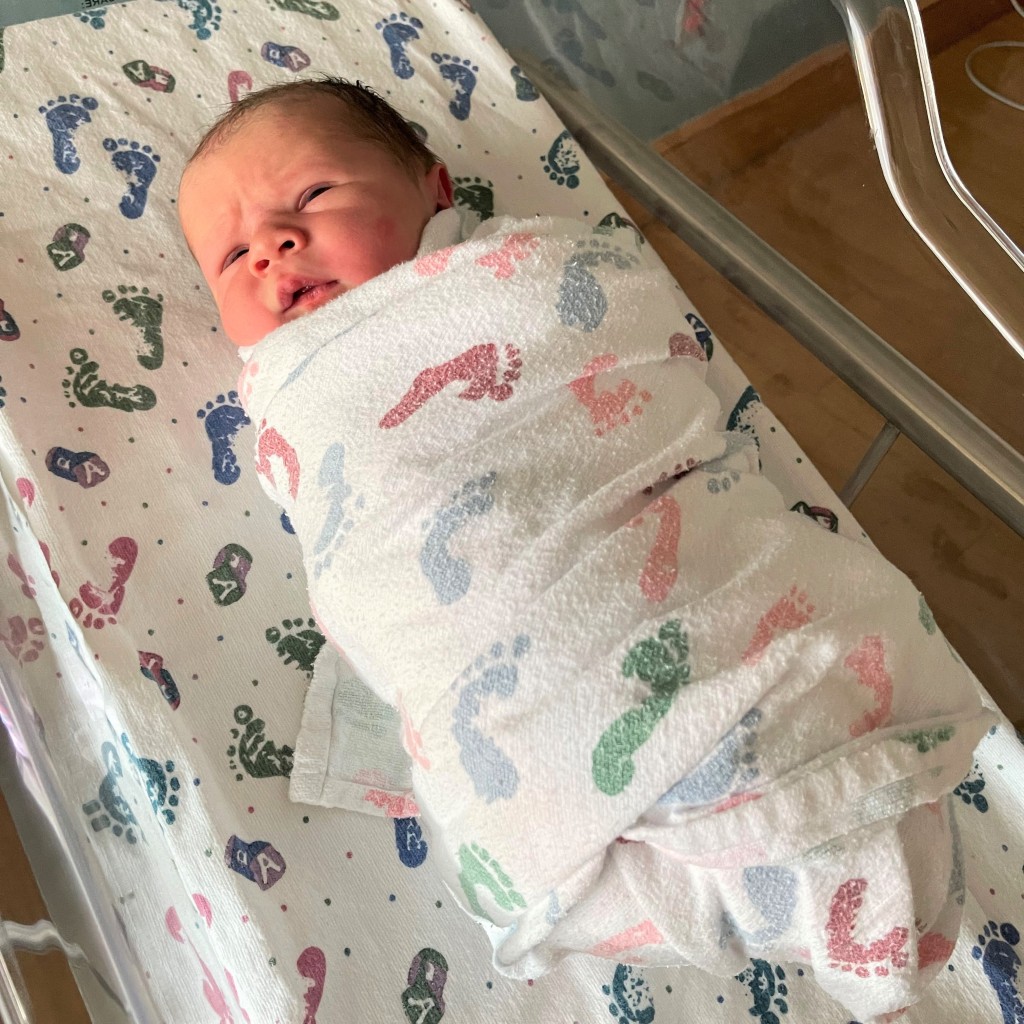 Haywood Regional Medical Center is ringing in 2022 with the year's first #HayBaby! Weighing 8 pounds and 7 ounces and measuring 21 inches, Maxwell was born, Tuesday, Jan. 4.
HRMC's Women's Care Center is committed to providing high quality, compassionate care close to home for new and expecting parents in the region. Highly trained and skilled board-certified obstetrics physicians, pediatricians, Family Medicine Providers, registered nurses and lactation consultants make up the team caring for HRMC families. The Women's Care Center is comprised of six LDRP (Labor, Delivery, Recovery, and Postpartum) Suites, four post-surgical suites and two designated triage rooms. During your delivery, enjoy private jet tubs, one-on-one lactation education, and sleeper chairs for a loved one or birth coach.
Haywood Regional Medical Center has been recognized by the March of Dimes for its work and dedication to giving babies a healthier start. HRMC earned this recognition after successfully reducing the number of elective inductions and cesarean deliveries performed before 39 completed weeks of pregnancy to less than one percent (1%). Last year, HRMC was also recognized by Blue Cross® and Blue Shield® of North Carolina (Blue Cross NC) with a Blue Distinction® Centers+ (BDC+) for Maternity Care designation, as part of the Blue Distinction Specialty Care program for higher quality and cost-efficiency in maternity care.
"Our clinical and support staff are committed to creating a safe, welcoming and comfortable environment for moms and babies," said Andria Smith, RNC-OB, CCE, CBC, and Director of Women's Care Services. "It is one of our great privileges to help our community's families welcome their newest additions in a positive and memorable way."
Haywood's Women's Care Center is located at 262 Leroy George Drive in Clyde, NC. To learn more or to schedule an appointment, please call 828.452.8462, or visit MyHaywoodRegional.com/Womens-Care.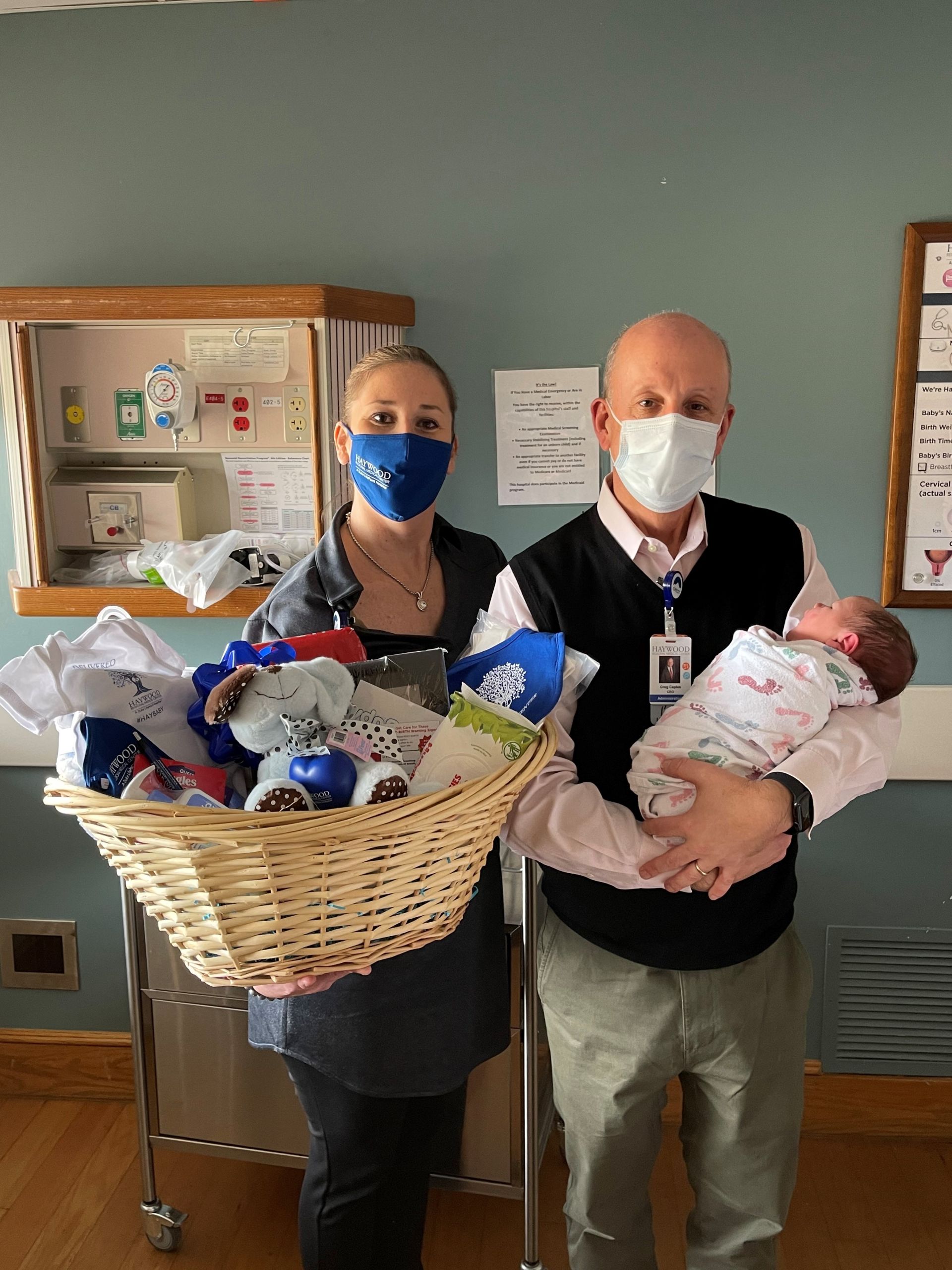 Women's Care Center Director Andria Smith and CEO Greg Caples presented a gift to Maxwell and family to celebrate his first #HayBaby of the year honor!
Read All Posts